2023 marks the 20th anniversary of Jordan Rain/Yogoman's  '9 Jordan Rain Song.' This unearthed Pacific Northwest indie/low fi gem that came out in 2003 should be considered a low fi classic world wide. The artist Jordan Rain/Yogoman will be performing selections from '9 Jordan Rain Song' with his live group Yogoman Burning Band (YBB) this Summer 2023 around the Pacific Northwest region. See the SHOWS section of the website for their event schedule.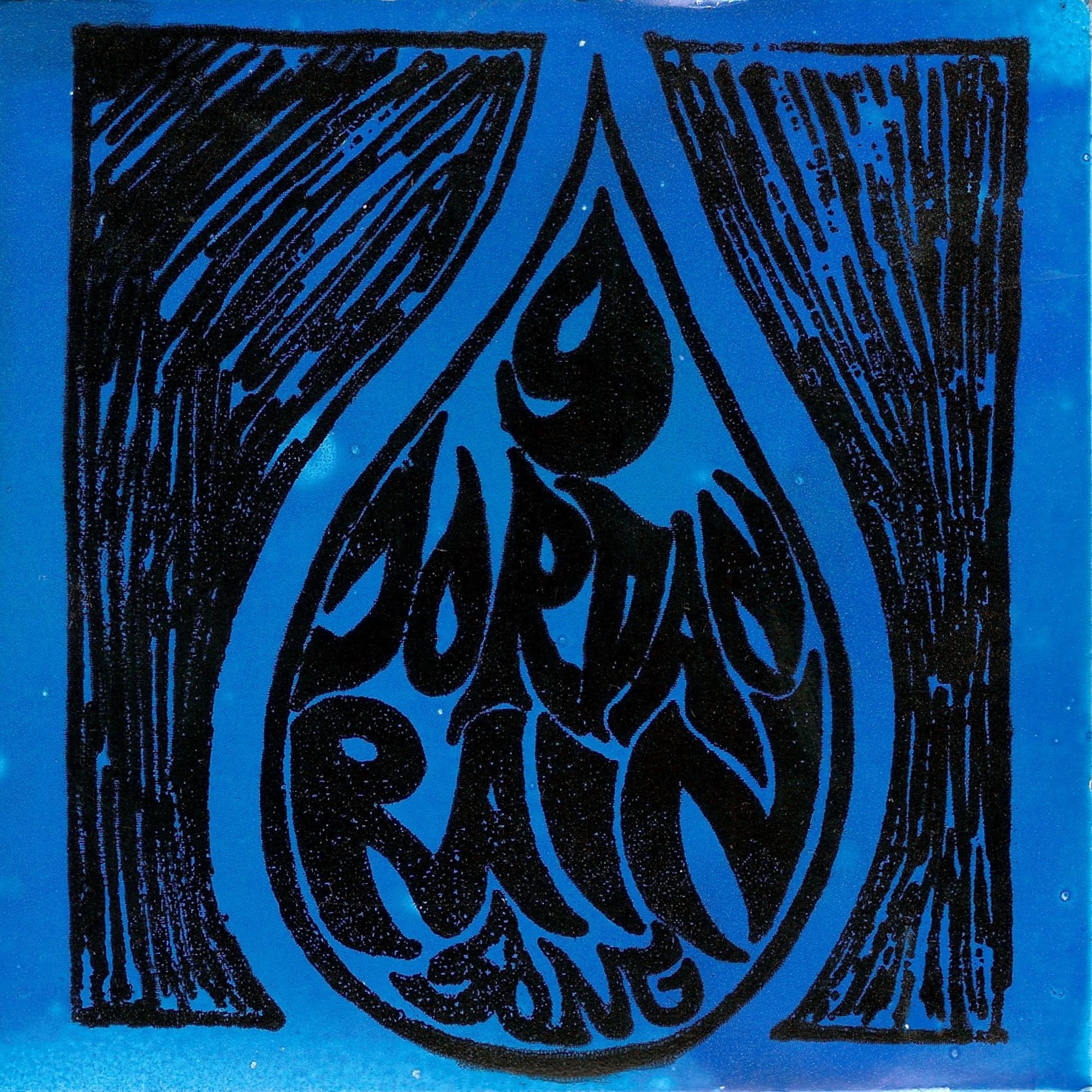 Like a flick of the switch at age 17, NW musician Jordan Rain (aka Yogoman) jumped from the burgeoning 90's Grunge music scene, attending Nirvana, Soundgarden, Pearl Jam, Alice In Chains, SubPop's Lamefest, Screaming Trees, Smashing Pumpkins, Rage Against The Machine, and more as those groups were breaking into the mainstream music markets. At age 18, Rain discovered through friends at school, the more intimate grass roots indie/DIY/underground/all-ages music scene of Seattle, WA. Rain dove head first into the underground world, attending and playing all-ages, drug and alcohol free shows at the legendary Goat Haus in the Central District of Seattle, hosting regular concerts from bands all around the country. With his good friend Cameron Chapman, they began hosting house concerts in their living room on Capitol Hill called the Radio House, featuring many punk, hardcore, noise, indie, experimental, folk groups, including Modest Mouse and Jimmy Eat World, before those band's international successes. As Seattle's identity changed and population increased, Rain moved North in 1995 to Bellingham, WA, for an eclectic and more approachable music community.  
Rain became a live vinyl DJ in 1999 just before discovering vintage Jamaican music through New Orleans record store owner, fellow underground musician (Swing Swang Swung), and tastemaker Matt Knowles aka Prince Pauper of the Domino Sound Record Shack. Rain was initially raised on Rock n Roll by his father Michael Rain, who was an original Seattle Hard Rock musician of the 70's and 80's. As a young man fresh out of high school, Rain sought a different path participating in Hardcore, Punk, Shoegaze, Experimental, Improvised noise music and early Emo music, through most of his 20's before toning it down a notch and participating in a local Doo Wop and Soul band, Alamo Social Club just before recording his debut  '9 Jordan Rain Song in 2003 at the age of 30. Once he heard Mento, Ska, Rocksteady, Reggae, Dub, and Dancehall genres, Jamaican Foundation music changed Rain's musical path drastically and gave him a new heart connection to music and a reason to be more thankful and grateful in life as an American Citizen considering the Jamaicans making music in the 60's were mainly living in third world conditions yet their songwriting and vibes were so positive. To share his growing knowledge and inspiration of those Jamaican genres, Rain began DJing live in 1999 to share that music with his community as well as spinning American Soul music at times and having two wildly successful Reggae (Boundary Bay Brewery) and Soul (Green Frog Tavern) DJ Nights in Bellingham, WA over the years.   
After having his first child Meixing Rain, and working at a factory job to support his family, Rain started writing songs on his breaks and decided to dedicate his life to music full time as a career path, despite the risks, to show his daughter how to follow her passions and love in life as a choice, and thus formed Yogoman Burning Band (YBB) as a live dance band in 2005.  Rain carefully chose a distinguished all star crew for the first incarnation of YBB that had players from all aspects of the music scene but who had wanted to collaborate with him at some point. What differentiates Yogoman Burning Band in the Northwest corner was Rain's intentionally vibrant and positive song output as a rebellion against the effects of the NW weather patterns that so often sway toward dreary, hard edged and heavy music, echoing the depression, hopelessness, Seasonal Affective Disorder and drug abuse common in the region. Coming from the underground, Rain also wanted to make YBB's music accessible for all ages to break down the American social walls of music often separated by all-ages venues or over 21 venues, as well as bringing to the spotlight dancing as a viable form of cultural expression and health for the audience and to support that culture by making dance music. 
Before dedicating himself to music full time with YBB, Rain recorded two primitive solo albums by live overdubbing directly into the pinhole condenser mic in the screen of his white plastic 2003 Mac laptop he bought as a fresh college student at age 30, forming his own degree in Music Production and Performance at Fairhaven College (WWU). Rain mixed these new and inspired tracks down in Garageband that came with the computer and though it is a rough and raw expression, he was quite happy with the results of recording and layering track by track in his living room near the corner of Cedar & Forest Streets in Bellingham where he was renting a house with his family. His debut '9 Jordan Rain Song', was originally released on the now defunct Bellingham, WA indie label Murder Mountain, receiving acclaim amongst Rain's contemporaries and music industry professionals behind the scenes. Yogoman Burning Band will be performing selections from 9 Jordan Rain Song this Summer 2023 to celebrate the 20th anniversary of this album and Rain will be co-releasing his classic album on vinyl with Black Noise Records of Bellingham, WA (Bellingham record store). The second solo album Street Lights was initially released on indie label Pool Or Pond out of Chicago, and now only few CD's remain for sale by mail order and is listenable at yogoman.com/music
'9 Jordan Rain Song' has remained Rain's favorite musical work to date that was only released locally on CD back in 2004 with hand silk screened covers printed by Rain himself. "I never get tired of hearing that album and I'm more proud of it than anything I've ever recorded, even professionally," to quote Rain. The album's genre or overall sound is hard to describe but fits well together under one roof like a concept album or impressionistic painting before it finishes in under 30 minutes. Surf/Dancehall/Rock, Arabic/Soul/Pop/Funk, Shoegaze/LoFi, World/Cinematic, a Folk Mantra/shanty, Country/Soul, Doo Wop/Soul, ending in an Anti-Political Dancehall/Punk anthem. The music is streaming most everywhere as artist/title: Jordan Rain/Yogoman - 9 Jordan Rain Song, so we encourage you to give it a deep listen and share with your community if you dig it. A fan/friend fundraiser to help support the vinyl release is at: https://gofund.me/0564e366 and we thank you for your support!